Relocations are a process that requires careful planning and timing. To achieve this, you will have to approach it with patience and throughout plans. For anyone that lacks experience with relocations, this might seem like an easy thing to do. For those people, this article will be of the most use. Those that have experience understand that each relocation requires planning and devotion, regardless of the distance. Today we help you with moving from Brooklyn to Clinton and grasping the entire process properly from the start. Of course, it is important to note that every relocation process goes smoother when you hire professional movers to help you. So, if you were to hire moving companies NYC, this would greatly speed up the process. More importantly, it will take some of the weight off your chest and help you do it better. The process of moving is all about layers.
How to achieve moving from Brooklyn to Clinton with ease
The village of Clinton is is a part of Kirkland, in Oneida County, New York. The village of Clinton is around 255 miles away from Brooklyn. This means that you will have to spend roughly four and a half hours on the road. More importantly, this means that your items need to survive the four-and-a-half-hour-long journey.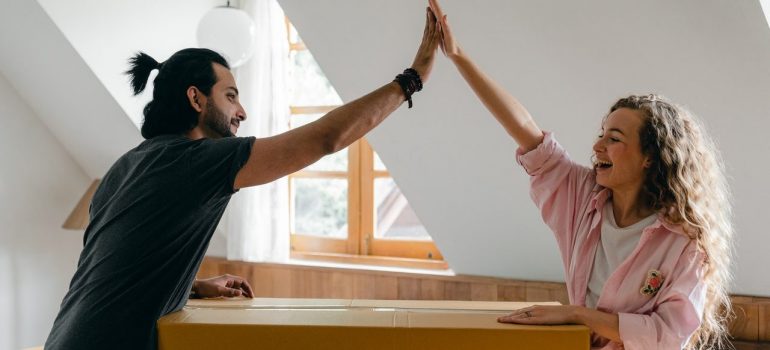 Moreover, the population of the village of Clinton is around 1.700 on 0.6 square miles of land. Known as the village of schools, Clinton is home to a large number of private schools that have operated since the 19th century. This village, named after George Clinton, the first New York governor, is also close to Hamilton College. The college was founded in 1793. Moving on such a long distance will require you to plan everything out from start to finish. Only that way will you be able to settle in with ease.
Planning the process
A plan is key to a successful relocation process. However, there is more to it than just making a plan. The level of organization you have during this process will dictate the tempo of it, as well as the smoothness. The checklist for moving your house will help you understand the process much better. Moreover, it will allow you to dictate the process from start to finish. To fully understand everything you need to do, these are the things you should construct before starting the process:
Moving budget: Essential for understanding the financial part of the process
Timeline of activities: To help you keep track of time and be one step ahead of the process
Checklist of items: A list of items that you are going to take with you
Obligations list: Everything from canceling your utilities to gathering necessary documentation for the process
Purging or downsizing your home
Decluttering your home is one of the essential things that you should do prior to packing your home for the move. Furthermore, hiring movers Brooklyn for the relocation might be expensive for you. Luckily, purging before moving will allow you to lower your relocation expenses.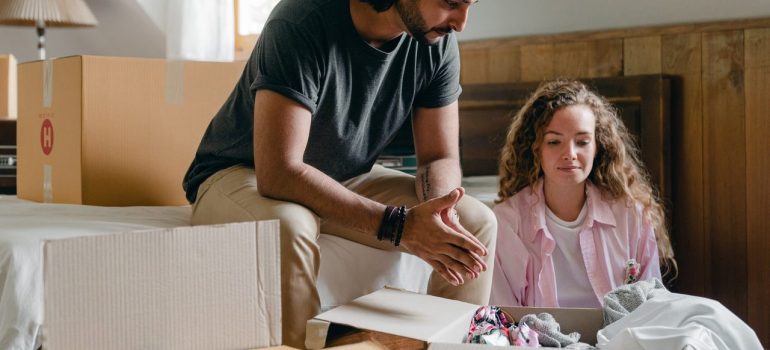 Because moving companies determine the price of your relocation based on the weight and complexity of your items, lowering the number of them will directly impact the overall price. Furthermore, the items that you do not want to take with you can easily be sold or donated. Selling them will help you lower the financial loss you have, and donating is a good way to get back to the community. Moving from Brooklyn to Clinton starts with planning, and planning is easier with less clutter. Usually, decluttering requires a couple of days of work.
Moving from Brooklyn to Clinton will always be easier with professionals by your side
Relying on professional movers, like residential movers NYC, will always make your process a lot easier. Furthermore, it is important that you contact the moving company at the beginning of the planning process. That way, you can determine the best way to move out. More importantly, early contact will open a lot more room for flexibility for both parties. Professional moving companies offer different services that can help you grasp the process better.
Moreover, driving for four and a half hours is easy. Taking all of your household items with you on that journey is not. Not only will you have the luxury of transporting your items in a competent vehicle, but you will also ensure that everything you transport is safe. In addition to that, moving companies will always use adequate equipment to safely relocate your items.
The high importance of the packing process
Once you plan things out, purge your home and contact Clinton movers, it is time to start packing your household items. Bear in mind that the packing process takes the most time to complete. Consequently, it is one of the most crucial parts of the process as it determines how safe your items will be when moving from Brooklyn to Clinton. Because of that, for this process, you will have to have patience, proper packing supplies, and time. All of these factors will play a vital role in the longevity of the items you are moving.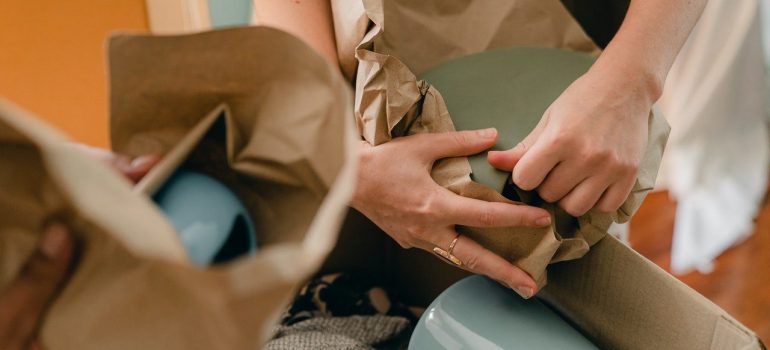 More importantly, packing valuable items will need to be done individually, with an absolute focus on the task at hand. When it comes to packing larger or bulkier items, your best solution is to disassemble them, if possible, before packing. Packing items properly will require time, so make sure you have enough of it when moving from Brooklyn to Clinton.
How It Works
Reach Out
Get in touch with our team of experienced movers and packers NYC via e-mail, phone, or by simply filling out the quote form on our website.
Arrange Your Relocation
Rely on our team to assist you with planning and coordinating your upcoming move. Clean Cut Moving makes it its goal to tailor our services to your specific needs.
Have a Blissful Moving Day
Sit back and enjoy a pleasurable moving day, with constant support of our NYC movers. We will be happy to handle logistics and heavy lifting for you.